Free
Demo
Try it today!
Click here
Support
---
As part of our 360 solution, we provide a support service tailored to your requirements. Unlike many other 360 tools, we provide on-going support for your administrative staff and co-ordinators to ensure that everything is running as it should.
---
We support you with
---
Branding
Question setup
360 feedback process
Reports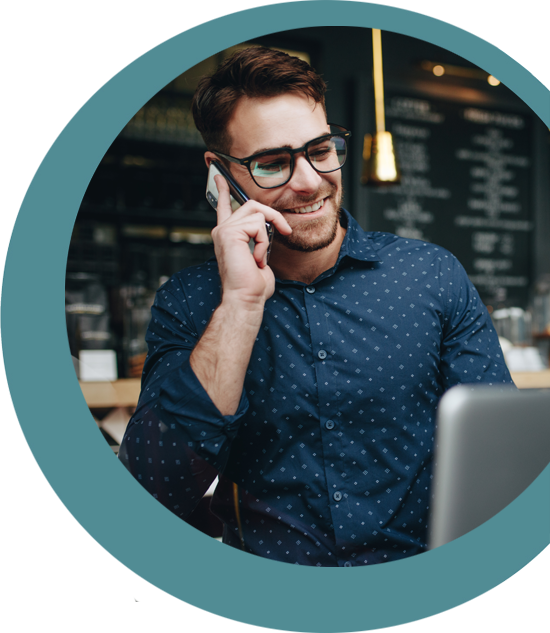 I've been really happy with the system, really easy to use & 360 degree.it have always been so supportive & really helpful.
Project Co-ordinator
Penna Plc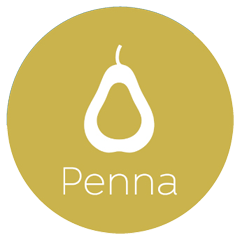 Support Co-Ordinators
---
We can provide support for your administrative staff based on the amount of co-ordinators using the system.
---
Support for End Users
---
In addition to the basic support contract, 360degree.it is happy to provide assistance to your end users, whether they are delegates or evaluators. We are able to provide reports and chase evaluation responses, if required.
Our dedicated support desk (operating 9am - 5pm Monday to Friday) is available to your staff and end users, together with email support.
What is 360 Feedback?
360 degree evaluation allows individuals to be assessed by managers, peers, supervisors, sub-ordinates and any people that the individual comes in contact with. Using standardised ratings, comparative reports and graphs can be created from the results. This enables each delegate to see personalised feedback describing their strengths, weaknesses and averages across all areas, from multiple perspectives.
What are the benefits of 360 feedback?
There are a number of benefits to using 360, not only for the individual but for the organisation as a whole. For the organisation: •Reduces costs •Reduces time taken during the review and appraisal process •Improves quality of feedback and development •Enhances the amount and quality of management reports •Enables you to gain a better understand your business and working environment For the individual: •Increases quality of feedback •Provides a better understanding development needs •Improves performance •Gives support and guidance
What is a delegate?
A delegate is another term for an individual going through the 360 process.
What is a cohort/wave?
This is a group of delegates going through the 360 feedback process together. They are usually part of the same department or speciality.
What is an evaluator/respondent?
An evaluator or respondent is another term for someone providing an assessment of an individual during the 360 process.
How is a 360 system set up and conducted?
The 360degree.it system can be built around a framework or based on a set of company objectives or principles. This then forms the basis of the survey, which asks questions of both the delegates and evaluators in order to construct a profile of perception, impact, strengths and areas for improvement. Delegates can go through the process together or in cohorts, usually depending on department or job role. This allows management to create reports to find averages across the organisation. The individual then undertakes self-evaluation and waits for evaluators to complete their survey on the individual. Results are then grouped based on cohorts, averages and a scoring matrix to produce sophisticated reports to the individual and to management. On completion of 360 evaluation, suggested feedback is provided, which may point the delegate to specific training areas, courses and manuals. This can be used to build a specific development plan and form the basis of continuous professional development (CPD).
How should we follow up a 360 feedback session?
The 360degree.it system it makes it easy to monitor and manage the whole process, allowing organisations to highlight areas for improvement, identify training requirements and revaluate individual performance to assess the success of the process as a whole.
How long should the 360 process take?
It really depends on your structure, size and procedures but based on our experience we would suggest 6-8 weeks for a full cycle. This allows for evaluator work load and any annual leave, collating information, providing feedback and conducting training.
Why choose 360degree.it?
360degree.it is an established solution, working for organisations both large and small in the public and private sector throughout the UK, enabling us to bring a wealth of experience to your project. Our solution is user friendly and easy to manage, including a full telephone and email support package. We work in partnership with our customers to understand and maximise the strengths of their people, whilst highlighting areas for improvement, all in the pursuit of appropriate and constructive continuous professional development. 360degree.it system features include: 1. Allowance for unlimited delegates • Reduces the cost of your performance management or appraisal process 2. Ability to customise the system to your requirements or build it around a framework • Provides specific and quality feedback to improve an individual's development 3. Straightforward and user friendly • Easy for anyone to use and reduces internal administration time 4. Flexible admin system with support • Enhance management information and support to all users
How long does 360degree.it take to implement?
This depends on the level of customisation required, but it is possible to have a system up and running within 1 month.
How many delegates can the system handle going through at once?
As many as you require, but in order for the process to be as effective as possible, it may be beneficial to split the organisation into cohorts/waves, based on departments or speciality.
How many co-ordinators are required?
In our experience we would suggest 1-3 administrative staff co-ordinating the system for 300-500 delegates, and 7-10 administrative staff for around 3,000 delegates.
I am a training provider and have multiple clients. Can I use 360degree.it?
Yes. We have a specific offering for training providers. To find out more click
here
Is my organisational culture ready for 360 feedback?
To be implemented successfully an organisation really needs an open, non-judgemental and honest culture. This creates the best feedback, giving an accurate profile and addresses the key issues within the organisation. You can discuss your 360 feedback needs with us by contacting
0800 0886 360
or at
info@360degree.it
What about confidentiality and anonymity?
Our system allows for an open 360 process or for anonymous evaluators, depending on your objectives. It is important to facilitate a process whereby people can be open and honest in their feedback.
What is CPD?
CPD stands for Continuous Professional Development and is the process for individuals taking control over planning, logging and engaging in practices or training to hone their own skills and/ or knowledge. It is important for individuals to improve or learn new skills. This may be dependent on new legislation or regulation, which requires an individual to keep a CPD diary.
What type of reports can be generated?
By tailoring our service to your needs, we are able to create any report you would like. Some of our reports include: • Individual delegate reports • Evaluator reports • Comparisons • Averages • Management information • The reports can be generated into pdf documents and sent via email and stored locally on the system as part of an appraisal cycle. To discuss the type of output you would require from the system then please get in touch on
0800 0886 360
or at
info@360degree.it
Is implementing a 360 feedback process difficult?
With the right motive and clear objectives, built around an open and honest culture, 360 feedback can create an environment where individuals can flourish and the organisation can be successful. The 360degree.it solution can make implementing and using 360 feedback easy and cost effective.